ABOUT US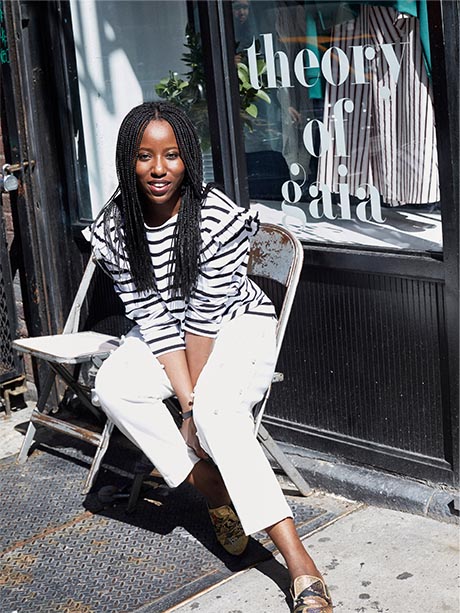 Theory of Gaia: Launched in 2015 by Haamacha Donadi, Theory of Gaia offers curated collections of Indie local and international fashion brands, formed to compliment the lifestyle of the modern, independent woman who enjoys dressing for herself. We don't shy away from fashion-forward bells and whistles, from ruffles, faux fur, fun prints and deliberately oversized pieces that get our community of #GaiaGirls noticed.
Located in the Lower East Side area of Downtown NY, the boutique is a haven from the busy city streets—with a minimalist yet welcoming vibe where shoppers can browse the collections plus accessories to compliment their own unique style, at a wallet friendly price point.
Our Founder: Originally from Zambia, the mother of 2 saw a gap between fashion and social good. Finding the need to give back to her native country while building a rich community, Haamacha launched Theory of Gaia to bring cultural awareness, philanthropy and entrepreneurship amongst women to life.
With an education from The Fashion Institute of Technology studying Fashion Merchandising Management and International Trade & Marketing, Haamacha spent over a decade working for some of the most top luxury brands from Alexander McQueen, Roberto Cavalli and Valentino to name a few. Today Haamacha dedicates her mission of Theory of Gaia, (named after her eldest daughter) to empower women to look and feel beautiful through style, while simultaneously supporting their real-life priorities. 
Gaia Girls: A term we use to describe our community of women. Women who believe in the empowerment of not only themselves, but others. We are proud to partner with 14 Plus Foundation, a non for profit organization that builds schools in Zambia. We donate $2 of every purchase to help support girls education.